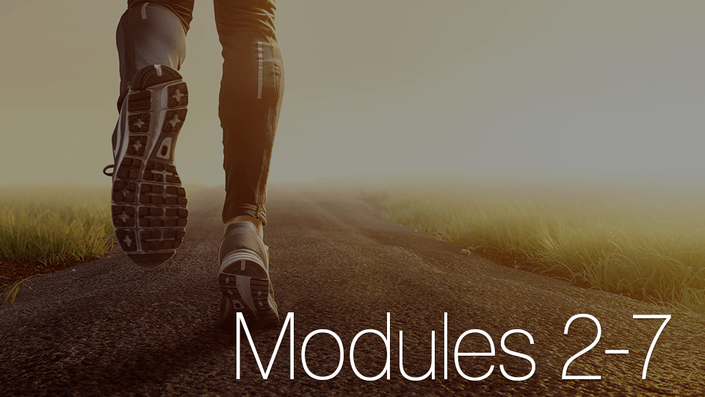 Foundations: Modules 2-7
Diaphragm/Pelvic Floor Piston for Adult Populations Online
Foundations: Diaphragm/Pelvic Floor Piston for Adult Populations

Formerly Piston Science Part One

Modules 2-7

Course Tools
Course Description:
Foundations will transform your approach to adult rehab, recovery and return to fitness. In Module One, the viewer was introduced to a dynamic team of muscles, inclusive of the relationship between the diaphragm and pelvic floor, that works together to balance muscular forces and pressures, creating an integrative model of dynamic central stability team in module one. Modules 2-7 continue the conversation by simultaneously addressing issues with the musculoskeletal system, movement pattern efficiency, pelvic health, and fitness performance by coordinating the central team, then effectively linked to the rest of the superficial postural system (Modules 1-4). Integrated into movement and fitness programs, this inside-out strategy is reinforced and embedded to build automaticity and optimize outcomes (Modules 5-7).
Adapted for the online educational format, embedded video, case examples from recreational to high intensity athletes, independent lab opportunities and live course footage of a runner "volunteer" provide the viewer with ample opportunity to interact with the material and apply this approach in all areas of adult rehab and fitness (women's health, orthopedics, sports medicine, fitness and neuro). The course is a bundled learning opportunity, with each of the 7 modules building on the previous presentation.
*Module One is an introduction to the theory, concepts, and evidence for the approach. Please begin there. You can purchase Module One by clicking here.
Next steps: Learning Pathways
The ideal learning pathway with the material is to start here with Foundations. Then continue your learning with Treating and Training the Female Runner (or Any Female Athlete) which takes you step-by-step through blending sports medicine and pelvic health concepts.
Treating and Training the Female Runner (or Any Female Athlete): A deep dive into the strategies and clinical concepts that bridge the gap between our understanding of musculoskeletal, and sports performance with pelvic, abdominal and pregnancy/postpartum health considerations for female athletes at any level. The course is intended to be an entry level and all external/functional opportunity, and a great prep for providing telemedicine. (aka Running)
Bundles
Includes:
Foundations (Module 1)
Treating and Training the Female Runner (Module 1)
Female Athlete: Ready for Impact and High Intensity (Case Study)
Includes:
Treating and Training the Female Runner
Foundations (Modules 1-7)
Includes:
Treating and Training the Female Runner
Foundations (Modules 1-4)
Online Course FAQ's: Total run time is approximately 13 hours of content. Each single viewer purchase allows for unlimited access: review, re-watch, rewind as often as you need to for as long as you like. The online course is essentially identical to the live version, but has boosted content (more mini-case studies, videos, cues, self-labs, evidence, etc.) to facilitate independent learning.

Course Objectives
Articulate the evidence for the evolution of practice from stiffening musculoskeletal interpretations of 'core strength' to an understanding of a neuromuscular, systems approach to responsive central stability ("Core Strategy") for the purpose of educating patients in a new clinical approach to meet their needs.
Analyze common issues experienced by men and women across the life span with new attention to deficits in pelvic health, maturation, breathing mechanics, sensory changes and faulty central stability strategies as contributing variables to patient presentation.
Identify form and alignment that optimizes re-establishing the interrelationship of the components of the anticipatory and reactive core for function, movement and fitness.
Integrate the use of optimized breath mechanics as the gateway to anticipatory central stability and the postural control system
Execute external qualitative evaluation of the pelvic floor, TA and diaphragm and their coordinated function via observation and palpation of postural alignment, breathing patterns, muscular recruitment patterns, movement strategies, and postural control compensations during movement tasks.
Recognize the relevance of pelvic health considerations to musculoskeletal, and performance issues. Conversely gain an understanding of the impact of musculoskeletal and performance considerations on pelvic health.
Develop programming and modifications for ADLs, movements and fitness activities for women and men that maximize results while keeping pelvic health in mind.
Learn to monitor, cue, and modify functional and exercise tasks to facilitate integration of Core Strategy into clinical programming for a variety of patient populations.
Develop exercise programs that marry a coordinated "anticipatory core" foundation with more superficial "reactive" postural muscle groups (postural synergies/slings) to promote symptom-free functional movement patterns, empowered gait, and return to fitness and sport activities.
Course Audience
This course is designed to equip adult rehabilitation professionals with the evidence, theoretical constructs and practical clinical tools to provide a neuromuscular, systems- based clinical model for postural control, inclusive of the teamwork between the diaphragm, pelvic floor and pressure systems. Musculoskeletal, movement pattern, pelvic health, and fitness issues are addressed simultaneously when this central team is coordinated, then effectively linked to the rest of the postural, movement and performance systems. All participants should apply the information within their state/jurisdictional scope of practice.
The PT/OT will gain the theoretical basis, clinical reasoning and practical tools for integrating a neuromuscular, systems-based approach to postural control from assessment to evidenced based treatment plan development integrating pelvic, musculoskeletal, and performance health concepts. Co-professional collaboration and referral will be stressed.
The PTA/COTA will gain insight to the theoretical basis for assessment process, and reasoning behind the POC designed by the therapist. Course participation and experience with specific cueing, exercise guidelines, progression parameters and treatment methods will insure continuity of care.
The Athletic Trainer/Kinesiologist (AT/Kin) will gain insight into theory, evidence and practical tools for integration of the POC into an athletes training program keeping pelvic and musculoskeletal health in mind.
I need a Certificate of Completion
You will have the option of two different course completion certificates depending on the regulatory requirements of your professional licensing body. Option one for international professionals that do not need CEUs and option two for US based PT and PTA professionals that require CEUs (available in 41 states and counting). For both options, new regulations require that you complete all course modules in order, achieve a passing mark on the post-course quiz, and complete a course evaluation to receive a Course Completion Certificate. You will have 3 attempts to achieve a score of at least 70% to unlock the course evaluation. All participants will be eligible for a course completion certificate generated through the Teachable School for 12.75 contact hours. Those who require evidence for CEUs must take the additional step of following a link to the regulator website, Redefine Health Education, to receive your CEU Course Completion certificate**
Is the course eligible for CEU's?
**This course is subcontracted to Redefine Health Education and has been approved for 15 CEUs (only if you have taken Module 1 as well). RHE is a registered CE approval agency of 41 states and counting. Find your state here: www.redefinehealthed.com/ceuinfo. If you have a specific question about CE credit for this course in your state, please direct your inquiry including the course title in which you are interested, to [email protected].
Computer Compatibility Needs
This course is hosted on the teachable.com online streaming service designed to handle any system setup. So if you have a computer and an internet connection you should have access without issue. If you have issues with a slower bandwidth connection then you can change the video settings to a lower quality to help improve any loading issues.
Course Curriculum
Course Handout & Schedule
Available in days
days after you enroll
Module 2
Available in days
days after you enroll
Module 3
Available in days
days after you enroll
Your Instructor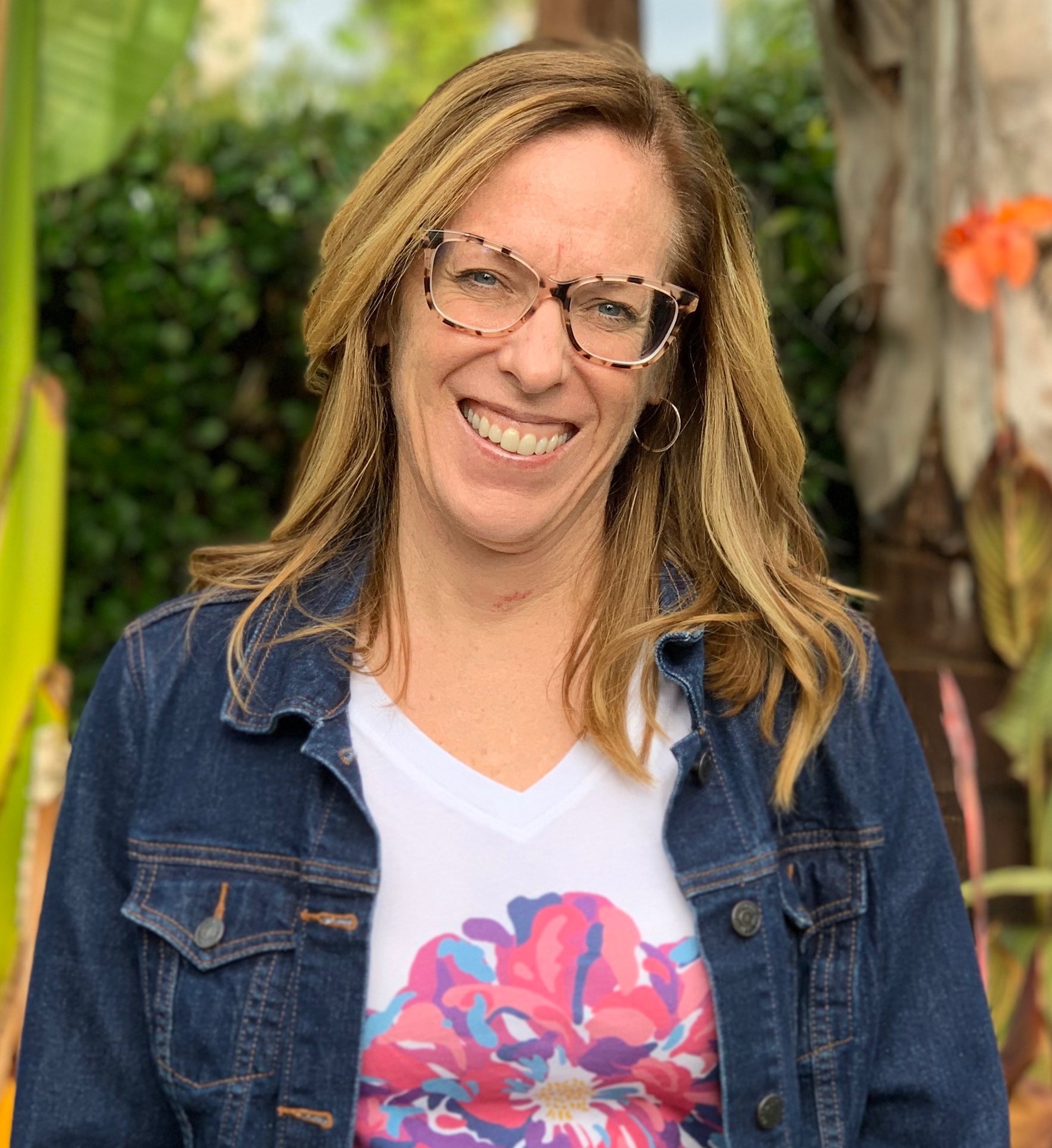 Julie Wiebe, PT, DPT has over twenty-five years of clinical experience in Sports Medicine and Pelvic Health, specializing in abdominopelvic, pregnancy and postpartum health for fit and athletic populations. Her passion is to return active patients to fitness and sport after injury and pregnancy and equip professionals to do the same. She has pioneered an integrative approach to promote pelvic health in and through movement and fitness. These strategies have been successfully incorporated by medical providers, rehab practitioners and fitness professionals into a variety of populations (ortho/sports medicine, pelvic health, neurology, and pediatrics).
A published author, Dr. Wiebe is a sought after speaker to provide continuing education and lectures internationally at clinics, academic institutions, conferences and professional organizations. She provides direct care to fit and athletic populations through telehealth and her clinical practice. Recently, Dr. Wiebe joined the faculty of the University of Michigan-Flint, a welcomed opportunity to pursue both her educational and research goals to promote optimized care in clinical practice across the continuum.
Follow it all and join the conversation with Julie on instagram, twitter and Facebook. Get your questions answered by Julie and find more content on You Tube.
Want to book Julie for an onsite or online lecture, inservice or course? Please contact [email protected]
Contact Julie at [email protected] (Julie's clinical practice is available to residents of California and Michigan)CV-Julie Wiebe, PT

Frequently Asked Questions
When does the course start and finish?
The course starts now and never ends! It is a completely self-paced online course - you decide when you start and when you finish.
How long do I have access to the course?
How does lifetime access sound? After enrolling, you have unlimited access to this course for as long as you like - across any and all devices you own.
Can I share a course with a friend or colleague? How does the group discount work?
Each course purchase is for a single viewer only, and may not be shared. If you are interested in group/staff viewing, please contact admin at
[email protected]
to arrange a group discount code specifically for your group. The larger the group, the larger the discount. Each individual must purchase separately with the discount code, and agree to the terms and conditions (legal). This provides each participant with their own copy to review at their pace, in addition to the opportunity to interact with colleagues as you all work collectively through the material. Real time group online mentoring for Q and A is available with Julie to support your distance learning as you work through each module or after completing the course. Contact admin at
[email protected]
to set up a group discount and group mentoring.