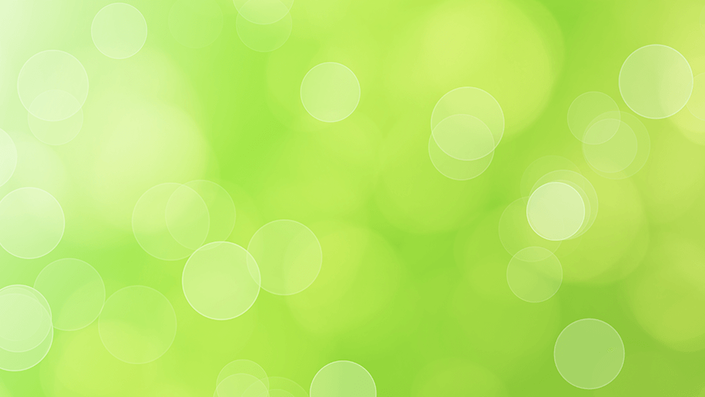 From the Glottis to the Pelvic Floor: Making Clinical Connections
Introduction
| | |
| --- | --- |
| From the Glottis to the Pelvic Floor: Making Clinical Connections | Course Tools |
Course Description:
What role do the intertwined intra-thoracic and intra-abdominal pressure systems have in musculoskeletal and pelvic health dysfunction? How do the top and bottom of the respiratory system and alimentary track connect anatomically, neurophysiologically, neuromuscularly and structurally? How do we optimize function of these systems?
This 2.75-hour conceptual introduction will explore the answers to these questions as it relates to common dysfunctions of the lumbo-pelvic, cervico-thoracic region, pelvic health and gut systems. Discussion of the central stability/proximal control system will include the contribution and links between alignment, breath mechanics, pressure systems, chemical contributors, cranial and autonomic nervous systems. Participants will be provided with clinical reasoning tools and self-lab opportunities to synthesize the concepts into upper and lower quarter movement strategies, immediately applicable to their client population.
Course Objectives:
At the end of this online course the participant will be able to articulate the function of three anatomical components of the epi-glottal system.
At the end of this online course the participant will be able to articulate three steps in the trigeminal/vagal alarm system.
By the end of this online course the participant will be able to discuss three pieces of evidence demonstrating the link between the pressure and pelvic health systems.
By the end of this online module the orthopedic and sports medicine participant will be able to develop three intervention strategies to address pelvic health considerations within therapeutic exercise programs.
By the end of this online module, the participant will be able to integrate breath mechanics and vocalization strategies for 3 transitional movements (ex-sit to stand).
By the end of this online module the participant will be able to discuss the relationship of alignment to the prevalence of pelvic organ prolapse.
By the end of this online module the practitioner will be able to develop three upper airway intervention strategies to optimize pressure management in a functional activity (ex-picking up a grocery bag).
By the end of this online module, the participant will be able to justify 3 intervention strategies that utilize the functions of the epiglottal complex (speech, swallow, or respiration) in a treatment program for female client with low back pain and incontinence.
Course Audience
This course is designed to equip adult rehabilitation professionals with an introduction to the evidence, theoretical constructs and new clinical tools to link the upper cervico-thoracic structures and functions, neuro-chemical and sensory processes, and pressure systems above the diaphragm with those below in order to re-create efficient proximal control, movement, function and fitness for clients. All participants should apply the information within their state/jurisdictional scope of practice.
The PT/OT will be introduced to the theoretical basis, clinical reasoning and practical tools for integrating a multi-faceted approach to the systems from the Glottis to the Pelvic Floor that contribute to optimized postural control, movement, function and fitness from assessment to evidenced based treatment plan development.
The PTA/COTA will be introduced to the theoretical basis for the assessment process, and reasoning behind an integrated, multi-faceted approach to the systems from the Glottis to the Pelvic Floor in the therapist designed POC to aide with implementation of treatment programs to ensure continuity of care.
The Athletic Trainer/Kinesiologist (AT)/Kin will gain insight into theory, evidence and practical tools for integration of a multi-faceted approach to the systems from the Glottis to the Pelvic Floor into an athletes training program keeping pelvic and musculoskeletal health in mind.
Course Schedule:
Part One:
Introduction/Framework/Function of Diaphragm: 15 mins
Function of the Glottis/Larynx: 15 mins
Trigeminal/ Vagal System and Cranialvertebral Region: 35 mins
Part Two:
The Relationship to the Proximal Control System: 15 min
Balancing System Interactions: 15 min
Reframing Dysfunction with Global Systems Eye: 15 min
The Role of Alignment: 15 min
Concept Synthesis via Instructor Conversation: 15 min
Movement Strategies/Self-lab: 15 min
Case Study/Conclusion: 15 min
I need a Certificate of Completion
After you have completed the course modules, look for a link "I need a certificate of completion" at the bottom of the course page. Click the link to be directed to your post-test at www.classmarker.com. You must score a minimum of 70% on this test in order to receive the certificate. After you have submitted the test, you will be provided with the option to download your certificate of completion. In addition, click the link to be directed to a course self-refection to optimize the application of your learning to clinical practice. Please follow the provided link to complete the course evaluation. We value your feedback!
Is the course eligible for CEU's?
Since Procert is no longer, this course does not have CEU credit associated with it at this time. Unfortunately it is cost and time prohibitive to submit to states individually for CEU approval for each course, but we are hoping for another company or avenue to come about with the PT Compact in the future to allow us to get course pre-approval again for continuing education credits.
Individuals can apply for CEU credit retroactively through their state board after taking the course (if their state allows it). Contact your board for details about the process. If you do go this route we would greatly appreciate it if you circled back with us to let us know about the approval as it would be helpful to share with others
Computer Compatibility Needs
This course is hosted on the teachable.com online streaming service designed to handle any system setup. So if you have a computer and an internet connection you should have access without issue. If you have issues with a slower bandwidth connection then you can change the video settings to a lower quality to help improve any loading issues.
Get the newsletters
Don't wanna miss a blog or event update, new product announcement, or special subscriber discounts? Join our newsletters here:
Your Instructor
Julie Wiebe, PT, DPT (Candidate), MPT
Julie Wiebe, PT has over twenty years of clinical experience in both Sports Medicine and Women's Health. Following her passion to revolutionize the way women recover from pregnancy and return to high levels of fitness, she has pioneered an integrative approach to promote women's health in and throughfitness.
Her Diaphragm/Pelvic Floor Piston Science concepts have been successfully incorporated by rehab practitioners and fitness professionals into a variety of populations. A published author, Julie is a sought after speaker to provide continuing education and lectures internationally at clinics, academic institutions, conferences and professional organizations.
Julie maintains a clinical practice in Los Angeles and shares her approach for post pregnancy and pelvic health recovery and return to fitness with women worldwide through online courses.
When not trying to change the world one pelvic floor at a time, Julie is happy to focus on her first passions: being mom to the Z's (Zoe and Zack), and wife to David.
Follow it all and join the conversation with Julie on instagram, twitter and Facebook. Get your questions answered by Julie and find more content on You Tube.
Want to book Julie for an onsite or online lecture, inservice or course? Please contact [email protected]

Contact Julie at [email protected] (Julie's clinical practice is in the Los Angeles area)
Susan Clinton, PT, DScPT, OCS, WCS, FAAOMPT
Susan currently practices in Sewickley, Pennsylvania and is the co-owner and founder of Embody Physiotherapy and Wellness, LLC. Susan is active in teaching and research as an adjunct instructor for the University of Pittsburgh, Chatham University and Slippery Rock University. Additionally, she is an international instructor and presenter of post-professional education in women's health and orthopedic manual therapy. Her research activities include publications on chronic pelvic pain and clinical practice guidelines for the APTA Section on Women's Health and Orthopedic Section. Susan is active with the American Physical Therapy Association, serving in governance as a local delegate and alternate delegate, and as the Chair of the Clinical Practice Guidelines steering committee for the Section on Women's Health. She is an inaugural BOD member of the non-profit Women's Health Global Initiative. Susan enjoys walking / hiking, country line dance and ballroom and is an avid supporter of music, the arts and international objectives for women's health
Course Curriculum
From the Glottis to the Pelvic Floor: Making Clinical Connections (Part One)
Available in days
days after you enroll
From the Glottis to the Pelvic Floor: Making Clinical Connections (Part Two)
Available in days
days after you enroll
Have content or tech Questions? Want more info and conversation?
Available in days
days after you enroll
Frequently Asked Questions
When does the course start and finish?
The course starts now and never ends! It is a completely self-paced online course - you decide when you start and when you finish.
How long do I have access to the course?
How does lifetime access sound? After enrolling, you have unlimited access to this course for as long as you like - across any and all devices you own.
Can I share a course with a friend or colleague? How does the group discount work?
Each course purchase is for a single viewer only, and may not be shared. If you are interested in group/staff viewing, please contact admin at
[email protected]
to arrange a group discount code specifically for your group. The larger the group, the larger the discount. Each individual must purchase separately with the discount code, and agree to the terms and conditions (legal). This provides each participant with their own copy to review at their pace, in addition to the opportunity to interact with colleagues as you all work collectively through the material. Real time group online mentoring for Q and A is available with Julie to support your distance learning as you work through each module or after completing the course. Contact admin at
[email protected]
to set up a group discount and group mentoring.