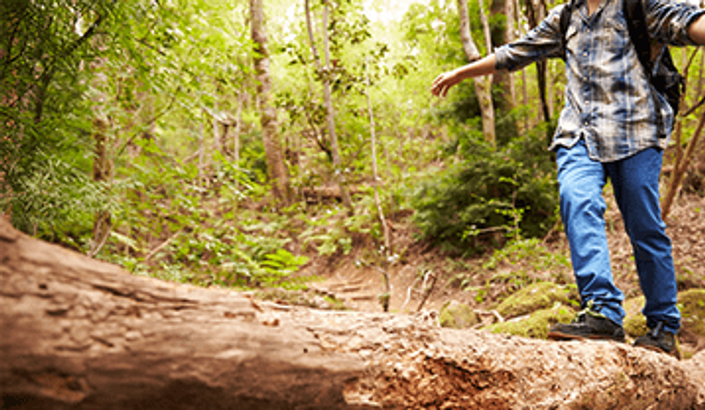 [DC4K] The Challenge of Continence for Children with Challenges
| | |
| --- | --- |
| [DC4K] The Challenge of Continence for Children with Challenges | Course Tools |
Course Description:
Continence is a challenge for many of the families pediatric PTs and OTs encounter. But few pediatric professionals feel confident to address these needs, and standard behavioral and environmental interventions seem to fall short for atypical children (and some typical kids). This 2-hour online module seeks to provide the pediatric professional with a new understanding of continence, through an exploration of the neuromuscular and pressure systems that contribute to continence (its more than just a pelvic floor problem). New intervention strategies are provided to access these systems, taking into account the unique circumstances of children with developmental, sensory and motoric challenges. Practical approaches are discussed and demonstrated to simultaneously address the interconnection between postural control, balance, gait, constipation and continence using several concepts basic to the Dynamic Core for Kids approach to central stability.
*Learn the Dynamic Core evidence, concepts and theory to complement this course by bundling this course with Dynamic Core for Kids: Module One. Check the Continence Bundle here.
Online Course FAQ's: Total run time is approximately 2.25 hours of content. Each single viewer purchase allows for unlimited access: review, re-watch, rewind as often as you need to for as long as you like.

Course Objectives:
By the end of this online module the participant will be able to discuss the prevalence of continence issues 3 different pediatric populations with developmental challenges.
By the end of this online module the participant will be able to list 4 modifiable lifestyle factors that can have an impact on continence in both typical and atypical children.
By the end of this online module, the participant will be able to develop 3 constipation intervention strategies for parents to help prevent nighttime accidents.
By the end of this module the participant will be able to describe the link between postural control and continence control.
By the end of this online module the participant will be able to integrate breath mechanics as a gateway for pressure management in 3 therapeutic activities.
By the end of this online module given a case scenario of a child with autism who has nighttime bedwetting, the participant will be able to propose a plan of care with at least 3 strategies to address continence within their traditional care.
Course Audience:
This course is designed to provide the pediatric professional with the understanding of the neuromuscular and pressure systems that are crucial for the development of continence. It integrates current theory and practice in pediatric treatment with a systems approach that uses diaphragm and breathing mechanics as an access point formanagement of continence, co-mingled with improvement of postural control. Assessment and intervention techniques are provided to positively impact the development of continence for children with motor and sensory challenges.
The PT/OT will gain an introduction to the theoretical basis and clinical reasoning for a neuromuscular and pressure systems approach to continence to create a foundation for clinically relevant programs from assessment to evidenced based treatment plan of care (POC) development.
The PTA/COTA will be introduced to the theoretical basis for the assessment process, and reasoning behind an approach integrated in the therapist designed POC to aide with implementation of treatment programs to ensure continuity of care.
Course Schedule:
Part 1: (approx. 45 min)
Course overview and introduction to "anticipatory and reactive core" components and relationship with continence, anatomy, the continence mechanism, terminology, prevalence in different populations, healthy expectations re: development of continence

Review of current continence training methods, adaptations for children with sensory modulation disorders, discussion of interoceptive awareness
Review issues impacting urinary continence: mechanisms of constipation and impact on urinary continence, sleep- disordered breathing, hydration, diet, medications
Part 2: (approx. 1.5 hours)
Introduction to concepts of neuromotor teamwork interconnection between continence, motor skills and balance, and stability strategies in children with sensory and motor challenges

Discussion of rib cage/pelvis neutral range alignment and the impact on: recruitment order of anticipatory core muscle team, emotional arousal, and optimization of neuromotor relationships

Rib cage/pelvis alignment, association with breath mechanics, video observations of alignment intervention strategies in two pediatric clients

Definition and discussion and video demonstrations of concept of umbrella breathing, video demonstration of impact of alignment and breathing on motor skills and multiple sensory systems, mini case presentation

Implementation of intervention strategies in toileting habitswith mini case presentation, resources for parents and therapists


Case presentation to synthesize Pediatric PT role in continence training
I need a Certificate of Completion
After you have completed the course modules, look for a link "I need a certificate of completion" at the bottom of the course page. Click the link to be directed to your post-test at www.classmarker.com. You must score a minimum of 70% on this test in order to receive the certificate. After you have submitted the test, you will be provided with the option to download your certificate of completion. In addition, click the link to be directed to a course self-refection to optimize the application of your learning to clinical practice. Please follow the provided link to complete the course evaluation. We value your feedback!
Is the course eligible for CEU's?
Since Procert is no longer, this course does not have CEU credit associated with it at this time. Unfortunately it is cost and time prohibitive to submit to states individually for CEU approval for each course, but we are hoping for another company or avenue to come about with the PT Compact in the future to allow us to get course pre-approval again for continuing education credits.
Individuals can apply for CEU credit retroactively through their state board after taking the course (if their state allows it). Contact your board for details about the process. If you do go this route we would greatly appreciate it if you circled back with us to let us know about the approval as it would be helpful to share with others
Computer Compatibility Needs
This course is hosted on the teachable.com online streaming service designed to handle any system setup. So if you have a computer and an internet connection you should have access without issue. If you have issues with a slower bandwidth connection then you can change the video settings to a lower quality to help improve any loading issues.
Get the newsletter
Don't wanna miss a blog or event update, new product announcement, or special subscriber discounts? Join the newsletter here:
Your Instructor
Shelley has more than 25 years experience treating babies, children and adolescents with physical challenges and gross motor delays. Shelley has been a registered Physiotherapist with the College of Physiotherapy of Ontario since graduating from McMaster University. She is a member of the Neuro-Developmental Treatment Association (C/NDT) and is a regular contributor to various newsletters and online forums.
Shelley began her career in pediatrics at the Niagara Children's Centre. During her time at the centre she served children in the schools and as outpatients, was coordinator of Orthotic Clinic and served as a founding member of the Early Intervention Team. In 1997 she created HeartSpace Physical Therapy for Children in order to balance her career as a Physical Therapist with her role as a mother.
Shelley has extensive post-graduate study. She is certified in pediatric Neuro-Developmental Treatment (C/NDT) and has completed all her pediatric NDT advanced courses. In addition she has extensive training in Myofascial Release, Craniosacral Therapy, developmental biomechanics and sensory processing intervention as well as attachment theory and treatment. Shelley is also a certified children's yoga teacher and meditation facilitator and has developed the HeartSpace Yoga and Meditation programme which offers yoga and meditation for children with sensory and motor challenges. Most recently Shelley has co-created the Dynamic Core for Kids approach for the treatment of core stability in children with Julie Wiebe PT.
Join Shelley Mannell on social media: Facebook, Twitter, YouTube

---
Julie Wiebe, PT, DPT (she/her) has over twenty-five years of clinical experience in Sports Medicine and Pelvic Health, specializing in abdominopelvic, pregnancy and postpartum health for fit and athletic populations. Her passion is to return active patients to fitness and sport after injury and pregnancy and equip professionals to do the same. She has pioneered an integrative approach to promote pelvic health in and through movement and fitness. These strategies have been successfully incorporated by medical providers, rehab practitioners and fitness professionals into a variety of populations (ortho/sports medicine, pelvic health, neurology, and pediatrics). A published author, Dr. Wiebe is a sought after speaker to provide continuing education and lectures internationally at clinics, academic institutions, conferences and professional organizations. She provides direct care to fit and athletic populations through telehealth and her clinical practice. Dr. Wiebe joined the faculty of the University of Michigan-Flint Doctor of Physical Therapy program in 2021. In addition to providing curricular content regarding pregnancy and postpartum recovery, she has pursued her research agenda investigating the relationships between running biomechanics and pelvic health clinical features.
When not trying to change the world one pelvic floor at a time, Julie is happy to focus on her first passions: being mom to the Z's (Zoe and Zack), and wife to David.
Follow it all and join the conversation with Julie on instagram, twitter and Facebook. Get your questions answered by Julie and find more content on You Tube.
Contact Julie at [email protected]
Course Curriculum
Documents
Available in days
days after you enroll
Part 1
Available in days
days after you enroll
Part 2
Available in days
days after you enroll
Frequently Asked Questions
When does the course start and finish?
The course starts now and never ends! It is a completely self-paced online course - you decide when you start and when you finish.
How long do I have access to the course?
How does lifetime access sound? After enrolling, you have unlimited access to this course for as long as you like - across any and all devices you own.
Can I share a course with a friend or colleague? How does the group discount work?
Each course purchase is for a single viewer only, and may not be shared. If you are interested in group/staff viewing, please contact Shelley Mannell at
[email protected]
to arrange a group discount code specifically for your group. The larger the group, the larger the discount. Each individual must purchase separately with the discount code, and agree to the terms and conditions (legal). This provides each participant with their own copy to review at their pace, in addition to the opportunity to interact with colleagues as you all work collectively through the material. Real time group online mentoring for Q and A is available with Shelley to support your distance learning as you work through each module or after completing the course. Contact Shelley at
[email protected]
to set up a group discount and group mentoring.
This course is closed for enrollment.